Highland High School
Class of 1991
Highland High Class of 1991 Official Website
Welcome Rams!

Thank you to all who helped with the 20-Year Reunion! We had a great time catching up! It was wonderful to see everyone.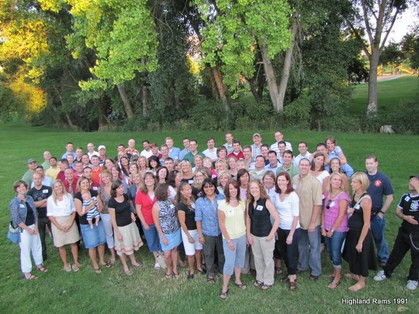 Check out the Reunion Pictures and find yourself. We've also posted event photos to our Flickr page. Tag yourself and upload your own pics to the group too.
Couldn't make it? Not to worry-We've already got our "BlackJack 21st Reunion" in the works. Mark your calendars for Saturday, July 7th, 2012 for an informal picnic at Sugarhouse Park. Thanks to Brad Giles for the suggestion!

Have a question or a suggestion? Want to help with upcoming reunion events?

Contact Amy Bergstedt Brinkerhoff, Sr. Class Secretary.