Highland High School
Class of 1991
In Memory
Jamie Votsis (Paulos) VIEW PROFILE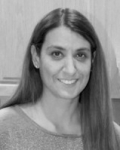 1973 ~ 2012
In loving memory of Jamie Votsis Paulos, age 39, who passed away on October 12, 2012 while waiting for a liver transplant.
Jamie was born August 18, 1973 in Salt Lake City, UT to Apostolos and Elpitha Votsis. She married Bill Paulos in Salt Lake City, UT on February 17, 1996.
After graduating from Highland High School, Jamie attended the University of Utah, graduating with a BS degree in Elementary Education. She began an 18 year career as a devoted teacher at Riverton Elementary. Her dedication and concern for her students endeared her to many children and their parents. They often returned to her classroom to express their gratitude years later after graduation.
Jamie was a member of the Greek Orthodox Church and was devoted to her Faith, her Family, and her Greek Heritage.
She was a loving wife to her husband and wonderful mother to her two adorable children Yanni and Elpitha. Jamie was very creative with everything she did. She loved to scrapbook and enjoyed entertaining. She enjoyed watching her kids play sports and loved spending time with her sisters and friends.
Despite everything Jamie endured with her health, she never complained or felt sorry for herself; instead living her life with grace and courage. She leaves a void in the lives of all that knew her and will be missed dearly.
Jamie is survived by her loving husband, Bill; son, Yanni; daughter, Elpitha; parents, Apostolos and Elpitha Votsis; sisters, Joy (Todd) Kapos, Angie (Steve) Hillas; mother-in-law Sofia Paulos, brother-in-law, Ted Paulos; sister-in-law, Stacy (George) Kournianos; nieces and nephews, John and Elpitha Kapos, Yanni, Apostoli and Nikolas Hillas, Anthony and Sophia Kournianos; grandparents, Joseph and Evangelia Sifantonakis; uncle, Jim (Katina) Sifantonakis; aunt Maria Katsanevas and cousins Elpitha (George), Sifi, Eva, Yanni, Katerina, Angie, and many aunts, uncles and cousins in Greece.
"Mama, we love you and will miss you very much" Yanni and Elpitha
Funeral services will be held at 11:00 a.m. on Tuesday, October 16, 2012 at Holy Trinity Greek Orthodox Cathedral 279 South 300 West, Salt Lake City, Utah. On Monday, October 15, there will be a viewing at the Holy Trinity Greek Orthodox Cathedral from 6-8 p.m. with a prayer service at 7:30 p.m. Interment to follow funeral services at Mt. Olivet, 1342 East 500 South.
In lieu of flowers, memorial donations may be made to the Greek Orthodox Church of Salt Lake City.
"May her memory be eternal."

Published in Salt Lake Tribune from October 14 to October 15, 2012
Click here to see Jamie's last Profile entry.